Energy prices have continued to climb during the start of 2023, putting further strain on already struggling household budgets. But thankfully, there's some relief coming for Victorians.
The government has announced that they will fulfil their election promise by delivering another round of $250 energy bonus for every Victorian household.
Premier Daniel Andrews said, "We know Victorians are doing it tough with the rising cost of energy – that's why we'll have a new round of the $250 Power Saving Bonus, putting money in families' pockets and making sure they're on the best deal."
Read on to find out more and make sure you don't miss out on this Victorian $250 power bill payment initiative.
What is the Victoria $250 Power Saving Bonus 2023?
The Victorian government's $250 energy bonus is a one-off government 250 payment for all residential electricity account holders, issued through VIC Energy Compare. There is a limit of one payment per household, with millions of households expected to take up the offer.
The money will be deposited into your nominated bank account or by cheque, and it in addition to any offers or rebates you may receive from your energy retailers or government payments. 
It is an extension to previous, successful initiatives to help relieve the stress of bill payments caused by the COVID-19 pandemic and the cost of living crisis. Previous payments include the original $250 energy bonus for concession recipients, which was introduced as a COVID-19 relief package and the Power Saving Bonus 2022 payment for all Victorian households, which has been paid to over 1.7 million homes since it launched on 1st July 2022.
Who Gets The $250 Energy Payment in 2023?
All Victorian residential customers are eligible to receive the $250 electricity payment. You will need to meet the following two criteria:
Be the account holder for your electricity bill

Have a recent electricity bill available (original PDF)
Each household can only receive one bonus government 250 payment. The electricity meter number (NMI) of your house will be used as the identifier for your payment to prevent people from double-dipping in households with multiple adults.
If you live in an apartment building with an embedded network, you are still eligible for the powersaving bonus payment if you have an electricity account, but you might be requested to provide additional supporting documents to complete your application.
How To Apply $250 Electricity Payment: Step-By-Step Guide
The application process for the Compare Energy Victoria $250 bonus is simple and should only take around 5 to 10 minutes.
Follow these steps to apply:
Visit

Victorian Energy Compare

$250 Victorian Government Payment page on or after 24th March 2023.

Click on the "Submit a $250 Power Saving Bonus application" button

Enter your details including:

A copy of a recent electricity bill (electronic or hard copy)

Your 'NMI' number – you can find this on your bill, look for a 10 or 11 digit number

Your card number for your Pensioner Concession Card or Health Care Card for JobSeekers, Youth Allowance, Austudy and Abstudy recipients, if applicable

Your passport, driver's licence or Medicare card if you are on an embedded network

Review the suggested energy comparison plans and accept or decline to switch electricity providers

Record your application number for future reference
After you submit your application you should receive your funds within 10 business days (2 weeks). If you have opted to receive your $250 payment via cheque rather than electronically, it may take a bit longer.
If you are unsure or would like to talk to someone about the process, the team at CheapBills are happy to help, just call 1300 786 045.
What If I Am Unable To Apply Online?
If you cannot access the website or complete the online form, VIC Energy Compare $250 initiative has a helpline available to complete your application. Phone applications may take longer to process than electronic applications.
To apply by phone, call the helpline on 1800 000 832.
When Can I Apply For The 2023 Power Saving Bonus?
Applications open for the bonus on 24th March 2023, so mark the date in your calendar! Applications will remain open for a year.
And don't forget, the assistance for energy Australia $250 Bonus Payment 2022 is still available until midnight on 23rd March. Households are eligible to receive both rounds, so make sure you don't miss out.
Do I Have To Compare Energy Prices And Switch Providers To Get The $250 Power Saving Bonus?
No, you do not need to compare electricity and gas plans or switch providers to receive the $250 payment. Your details will be used in the VIC Energy compare the market $250 payment application process, but there is no obligation to switch.
What If I'm A Concession Cardholder?
If you are an eligible concession cardholder, the assistance for energy Australia $250 bonus payment is in addition to any other concession or rebates you are entitled to.
The Victorian government has partnered with several community groups to provide a public outreach program, offering support for your application. You can read more and find out which community organisations are involved here.
Key Dates
Take note of these important dates to make sure you don't miss out.
TODAY:

Apply for the Electricity Bonus Payment 2022 (if you haven't already). You have until midnight on 23rd March 2023.

24th March 2023:

Applications open for the

2023 $250 Energy Bonus payment

for all Victorians. Applications will remain open for a year.
How Else Can I Save On My Energy Bill?
The average cost of electricity in Victoria is now nearly $1,400 per household per year. While the bonus will help with this cost, there are other ways you can reduce your energy consumption and save on your bills.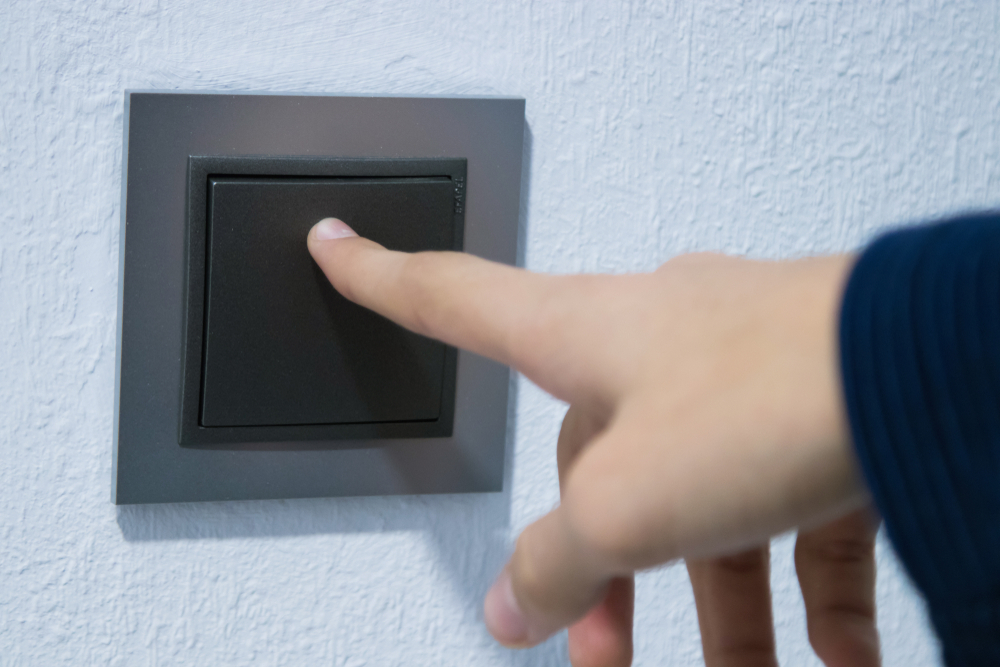 Reduce Your Energy Usage
Your heating and cooling systems, washing machines and clothes dryers are big energy consumers. Try to run these heavy-load appliances during off-peak times to cut your costs. Other changes you can make include:
Switch to LED lights

Insulate your floors, doors and windows

Use an instant hot water heater

Set your heating and cooling system to the optimum temperature

Use energy-efficient appliances
Read our blog on How To Save Energy In Your Home for some more easy energy-saving tips.
VIC Energy Compare and Save
The number one way to save money on your bills is to make sure you compare electricity rates every single year. Retailers regularly introduce new market offers and discounts for new customers, including sign-up bonuses, so you should switch energy plans regularly to get the latest energy deals.
There are many factors to consider when comparing energy plans, including:
Electricity and gas usage rates

Tariffs – off-peak, shoulder and/or controlled load

Special offers and discounts

Fixed-rate vs variable rates

Fixed term vs no lock-in contracts or exit fees

Energy bundles

Other incentives such as rewards shops or partner discounts
It can be time-consuming to work through all these factors to find the compare electricity plans for your home. At CheapBills, our team of experts can find you the best option in one easy phone call, and we can even guide you through the Powersaving Bonus application at the same time.
We will consider your unique energy needs and habits to find you a plan from one of our carefully selected panel of providers to help you save money on your bills. We can even compare the cheap NBN plans and Foxtel deals at the same time to maximise your savings.
Our preferred energy providers include:
EnergyAustralia

ActewAGL

Covau

Tango Energy

Blue NRG

Energy Locals
Switch And Save On Your Internet Plan And Pay TV
As well as your energy bills, your internet bills and home entertainment take up a significant portion of your monthly budget. CheapBills can help you find a cheap NBN plan or 5G service, as well as great Foxtel deals that can help ease the strain on your household budget.
We will consider a range of plans available in your area to deliver reliable internet at the speed you need. Our preferred internet providers are:
Optus

TPG

Foxtel

Tangerine

More Telecom

Aussie Broadband
Next Steps
Call us today on 1300 786 045 or enter your details online to use our 100% free comparison tool and switch electricity and gas plans to a better deal. We will find the best option for your home from our carefully selected panel of electricity providers to help you fight back against the cost of living crisis.