We all rely on electricity in our homes, for everything from cooking, heating and cooling to entertainment, study and work. Having your power disconnected can be a stressful experience, and you will need to know how to get it switched back on as quickly as possible.
This page will explain what happens when your power is disconnected, why it happens and what you can do to reconnect it.
Contents
What Is The Disconnection Of Electricity?
Having your electricity supply disconnected means that your retailer turns your power off so that you cannot use electricity in your home. It does not mean that your home's power lines and cables are physically disconnected from the grid.
Why Has My Electricity Been Disconnected?
You may have requested that your electricity be disconnected if you are moving house. Similarly, if you have moved into a new home, the previous residents will have disconnected the power and you will need to contact a retailer to arrange a new electricity connection.
There are several other reasons that your retailer can disconnect your electricity.
You have not paid your bill

There has not been safe access to your meter for 3 consecutive scheduled readings

An emergency situation

You have given false information to the retailer

You have conducted illegal activity at the premises

You have caused damage to the electricity distributor's equipment
What Are The Laws To Protect Me From Having My Electricity Disconnected?
The National Energy Retail Law protects Australians from having their electricity unfairly disconnected by stipulating the steps that your retailer must follow before your power is turned off. No matter the reason for your home being disconnected, the retailer must follow the procedures laid out in the law.
Disconnection rules
There are some circumstances in which your retailer is forbidden by law from disconnecting your power for any reason.
If there is life support or essential medical equipment on the premises (this must be registered with your retailer)

If there is a current investigation with the ombudsman or a resolution organisation

Before 8 am and after 3 pm on a business day

On a weekend

On a public holiday

Between 20th and 31st December
Disconnection warning process
If your disconnection is because of an unpaid bill, the law states the retailer must:
Send you a bill showing the amount you owe, when it is due and the payment methods available (including payment plans).

Send you a reminder notice if the due date is missed or you have missed an instalment of your payment plan.

Send you a disconnection warning notice if the terms of the reminder notice are not met.

Attempt to contact you if you have not responded to the disconnection warning notice.
Each warning must include information about how you can access help from the Ombudsman in your state. After this final attempt at contact, if a solution isn't reached then they are permitted, by law, to disconnect your power.
If your disconnection is due to an issue other than an unpaid bill, your retailer will usually be required to give at least 5 business days' notice, although this can vary depending on your specific circumstances.
What to do if I have received a disconnection warning notice?
If possible, the best course of action is to pay the outstanding amount on the disconnection warning notice before the due date. This will prevent you from being disconnected.
If you are unable to pay the bill, you should contact your retailer immediately. Some possible options they can provide include:
A payment plan

Access to rebates or concessions

Access to a financial hardship program

Information about financial counselling

An energy audit to help you reduce your bill
If your disconnection warning notice is due to an issue other than an unpaid bill, you should call your retailer immediately to find out more information and reach a resolution.
If you think you have been sent a warning notice in error, contact your retailer straight away. They may be able to fix the error on the spot if it was a genuine error. If they do not agree and you are unable to resolve the situation with them directly, you can contact the energy ombudsman in your state for assistance.
How To Turn On Disconnected Electricity Australia?
To turn your electricity back on you will need to contact your retailer to reach a resolution. They will advise you about the steps to follow, which will vary depending on the exact circumstances that have led to the disconnection.
How do I reconnect my electricity supply?
Follow these steps, along with the instructions from your electricity supplier, to get your power reinstated.
Call your electricity retailer within 10 business days of the disconnection (the sooner the better)

Make arrangements to pay your bill or set up a payment plan

Make arrangements to pay the reconnection fee (if applicable)

Make arrangements to pay the security deposit of up to 37.5% of your annual bill (if applicable)
If your disconnection was because of an unpaid bill, your retailer will reconnect your electricity supply following these arrangements.
If you were disconnected for other reasons, you will need to comply with the requests of the electricity supplier, distributor and/or police for your electricity to be switched back on.
If you cannot reach an agreement with your retailer, you should contact the energy ombudsman in your area for further advice for your particular situation.
What Is A Wrongful Disconnection?
Although rare, your power can be disconnected in error. This could happen for several reasons, such as if your retailer disconnects your electricity when the law does not entitle them to, if they fail to follow the correct notification process and disconnection procedure or if they disconnect the wrong property.
If this has happened to you, you could be eligible for compensation through a Guaranteed Service Level (GSL) payment. Call your electricity retailer immediately if you have been wrongfully disconnected to get your power switched back on and claim your GSL payment.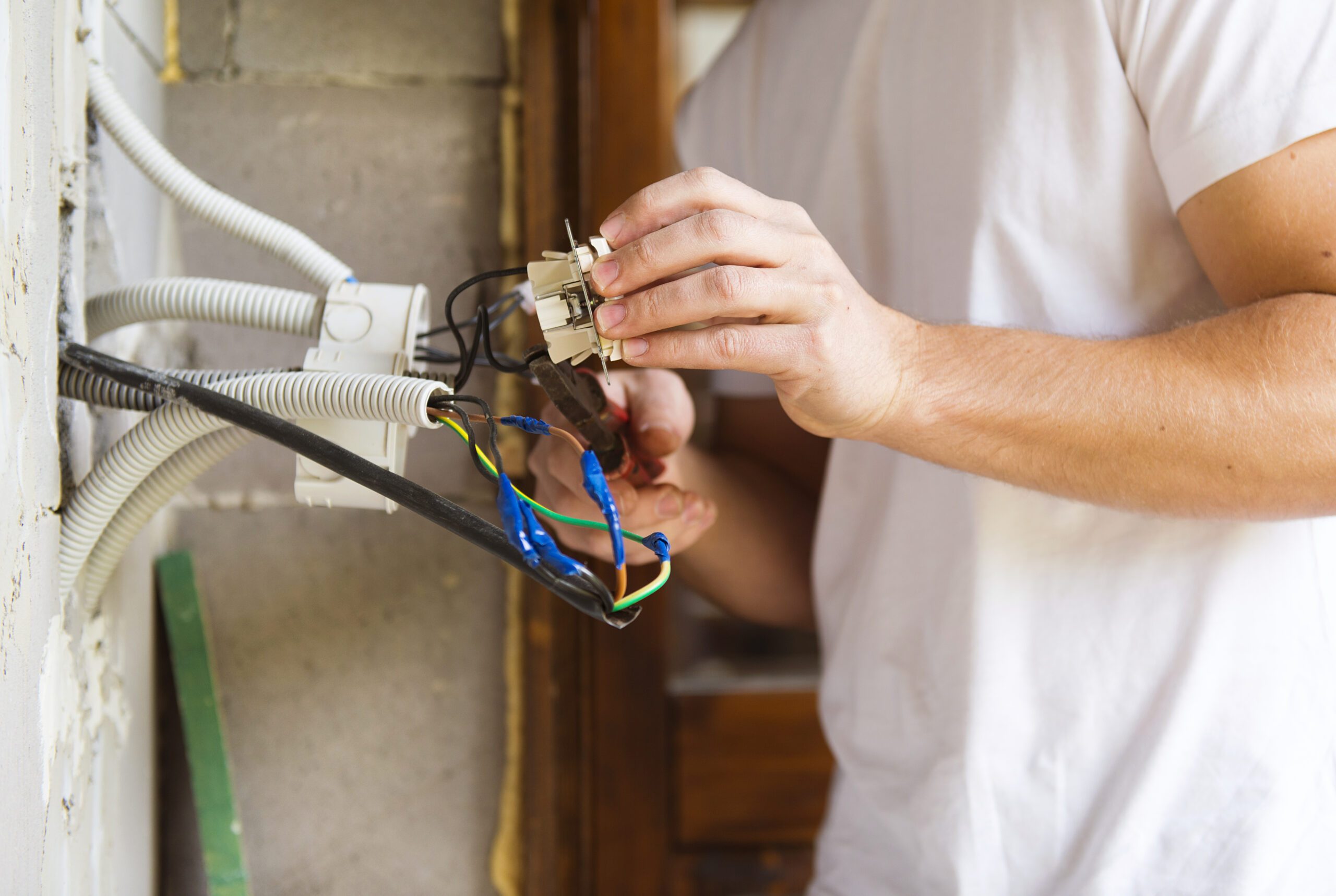 Why Does My Smart Meter Say Electricity Supply Disconnected?
If you have a smart meter, some technical errors can occur that will cause your in-house display (IHD)or app to show an error. The error message might read "Electricity Supply Disconnected", "Connection Lost" or "Data Lost". These error messages refer to the local connection between your IHD and smart meter. Rest assured, it is not necessarily a sign that your electricity retailer has disconnected your power supply.
If you haven't received any disconnection warnings and your power is still on, then there are a few common causes for your IHD's error message. You can try turning it on and off again, re-pairing it with your smart meter, moving it closer to the meter or checking the network connection status.
If none of these steps works, contact your retailer for advice. They may be able to help you over the phone, or they might send an engineer to your home to assess the issue.
Conclusion
Dealing with your power being disconnected, particularly if it was unexpected, can be stressful. By understanding why your retailer has disconnected you, and the steps you can take to get reconnected, you can remedy the issue as quickly as possible.
Remember, as a consumer you have a right to an energy supply and there are laws in place to protect you from a wrongful disconnection.
If your power is switched off, call your retailer immediately to find a resolution. In most cases, you will need to make a payment, or part payment of your bill before you can get your power back. If you can't find a solution, reach out to your local energy ombudsman for further advice and assistance for your specific situation.
If the financial strain of your electricity bill is causing you ongoing worry about getting disconnected, we can help you to compare energy plans from our panel of preferred electricity suppliers to find out if there is a cheaper option for your bill.