Undoubtedly, a cable internet connection is one of the fastest and most reliable ways to get internet at home. But you have probably heard that wireless internet without a landline is the latest trend these days. So telephone line vs internet, which is the best way to go when it's time to compare broadband plans?
In today's wireless age, countless reasons exist to eliminate wires and cables and still get an internet connection today that meets your need for speed.
Perhaps the main reason that people are moving towards wireless or mobile internet devices in Australia is to get away from the disruptive, physical appearance of cables.
Fixed wireless or satellite is a viable option to get your internet connected today for most Australians. People want access to the internet on the go so a portable internet connection, that is not attached to a phone line connection, is a great option.
Well, the good news is there are several ways to get a high-speed nbn connection without a landline or cable connection through some of the cheap NBN plans.
Keep reading to find out how to get online without a landline for your home or small business with CheapBills NBN plan comparison service.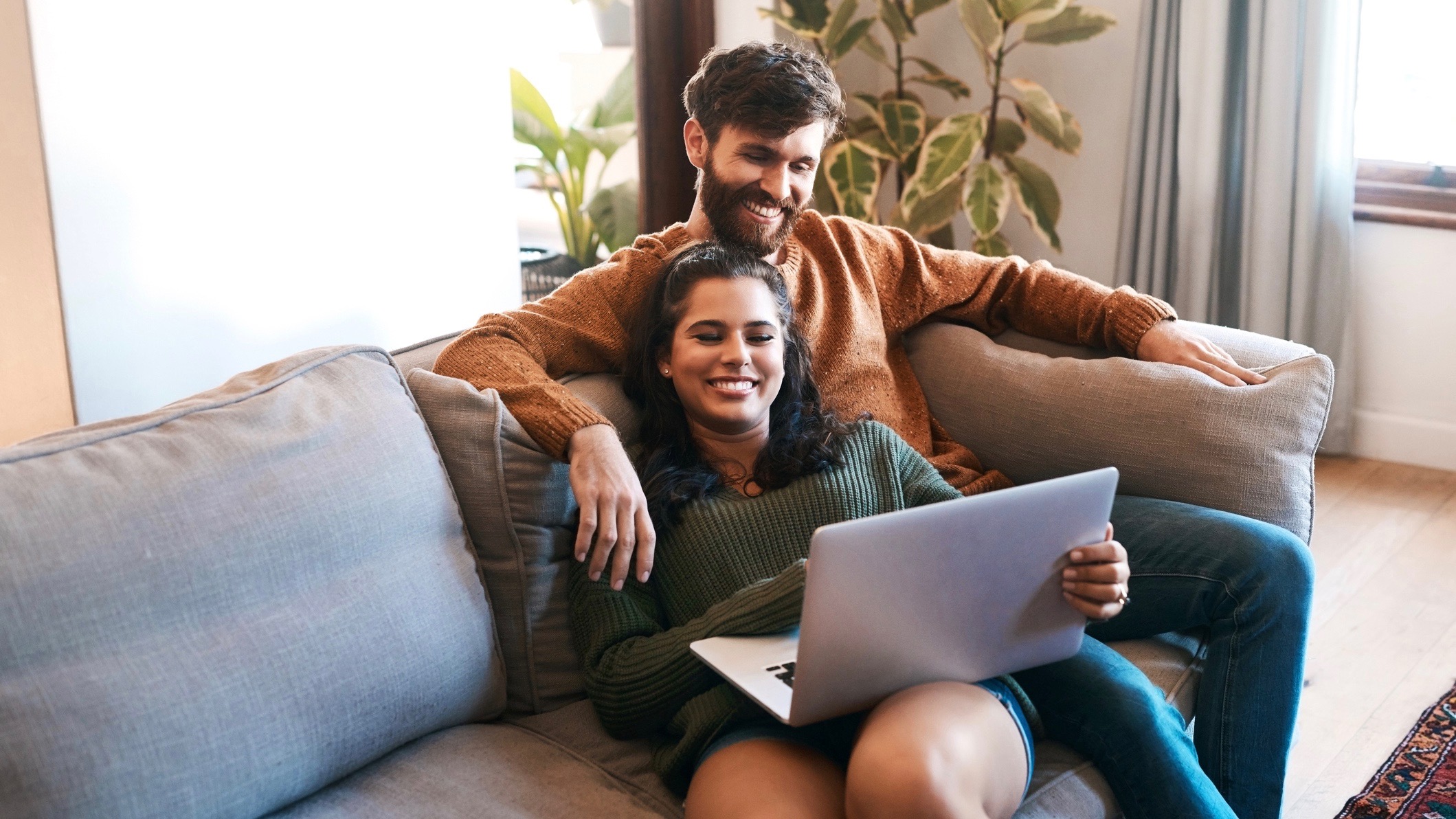 How to get internet without phone line Australia:
1. Dongle internet plans
A dongle is an excellent option to get reliable, fast internet without a home phone through your laptop or computer.
A dongle is a small, portable device that fits into your device's USB port to access WiFi without phone line Australia. It uses mobile data and so is subject to the coverage and data restrictions of your chosen mobile plan. This means that activities such as streaming TV shows and movies may not be possible because of the large amount of data they use.
A dongle is perfect if you are working at home but don't want to upgrade your cables or can't because you are in a rental.
There are no setups or power requirements to get an internet connection today with a dongle internet plan, so they are handy when travelling or whenever you need internet access on the go.
Depending on the network provider you select, these internet sticks provide high-speed access to the internet without phone lines.
Most telcos in Australia offer SIM-only deals for dongle internet plans, including Optus, TPG and Aussie Broadband. You are likely to find that most USB devices come with plans locked to the carrier in which you purchased them. You can only buy unlocked dongles online. The direct connection to your laptop or other device makes dongle connections much more secure than other wireless networks.
2. Wireless modem or router
If you're wondering how to get internet at home without a dongle for every device, there are other wireless options, such as a wireless router.
This type of connection offers fast connectivity to the multiple devices around you. Unlike dongles that provide connectivity to a single device, wireless routers give uninterrupted access to many nearby devices, each having a distinct IP address.
You can choose from a Naked DSL plan, NBN or 5G to connect your wireless modem to the internet without a home phone.
This is one of the best wireless options for an internet connection in Australia for homes or small businesses that want to connect multiple devices without cables.
3. Tether your laptop to mobile internet devices in Australia
Using your smartphone as a tethering device will enable you to access speedy internet at an affordable cost using your mobile data instead of an internet phone line.
Telecom companies view extra data as an 'add-on' to standard mobile plans, and so they charge low prices which enables you to connect in Australia to the internet without breaking the bank.
There are many mobile data bundles on offer that include unlimited internet access that gives you more ways to get your internet connection today. Plus, your mobile and internet will be managed through one provider and one bill, making it easy for you to keep on top of your admin. Keep reading to discover our favourite plans.
How to get internet at the best price
If the information above has helped you decide if a phone connection vs wireless internet is best for you, the next step is to choose a plan.
One of our internet experts will be happy to help, and to get you started we've listed some of our favourite plans below for the cheap WiFi at home.
The Optus network offers great value and extensive coverage for some of the best mobile internet Australia. It allows you to choose from a range of broadband data bundles to suit any home network or mobile device.
| | | | | |
| --- | --- | --- | --- | --- |
| Plan | Data/month | Cost/month | Contract | Inclusions |
| Large Optus Choice Plus Data Plan | 220GB | $69 | No lock-in | Sub Hub access |
| Optus 5G Plus Entertainer Superfast | Unlimited | $99 | No lock-in | Netflix |
Prices are correct in March 2023.
Among these, the data plan is perfect for connecting a laptop or iPad, while the Optus 5G plan is better suited to multiple entertainment options. If you want a fast wireless connection CheapBills can recommend a suitable internet plan in your area.
TPG has a wide range of unlimited NBN, 5G and 4G wireless home internet options to connect your home without a phone connection. Talk to one of our team to discover the best plan to match your speed requirementsfor the cheap WiFi at home.
| | | | | |
| --- | --- | --- | --- | --- |
| Plan | Data/month | Cost/month | Contract | Inclusions |
| NBN50 Broadband Bundle | Unlimited | $74.99 | No lock-in | Pay As You Go Voice Calls (no landline required) |
| SIM Only Mobile Data Plan | 25GB | $24.99 | No lock-in | Unlimited talk and text |
Prices are correct in March 2023.
Aussie broadband 5G and data plans
To access fast broadband in your home without a landline, take a look at the plans from Aussie. They have NBN, 5G, Opticomm and mobile broadband options for every speed, data and budget requirement so you can get the cheap wifi at home.

| | | | | |
| --- | --- | --- | --- | --- |
| Plan | Data/month | Cost/month | Contract | Inclusions |
| Value Pack NBN and Mobile Bundle | Unlimited NBN 50/20 + 30GB 4G mobile SIM | $109 | No lock-in | Unlimited talk and text |
| 4G Mobile Broadband Large | 40GB | $35 | No lock-in | Date only – broadband on the go |
Prices are correct in March 2023.
What are the benefits of choosing WiFi without phone line Australia?
There are two main benefits to separating your wifi and landline.
Nowadays, people want internet access on the go without any hassle. Having wireless, mobile broadband allows you to get online anywhere, not just at your home.
There are also big cost benefits to choosing an internet plan without a landline, particularly for homes that use their mobiles 100% of the time for calls, meaning paying for a landline is money down the drain.
Do you need a landline for NBN?
No, you do not need a landline to connect to the NBN. However, you might still be wondering if it's better to connect through cables. Well, if you opt to use a landline for your broadband connection, there are some perks you will enjoy as a result.
Benefits of home broadband with landline
The most common way to connect your broadband through wires is with an ethernet connection. If you have a working landline and need to get fast internet, then ethernet is an easy way to connect.
However, you should bear in mind that a wired ethernet connection is best for stationary devices such as computers and TVs. You will not be able to connect your mobile devices or laptops, which can be a deal breaker for many homes.
Is home internet without a phone connection the same thing as wireless internet?
Although they sound similar, these two concepts are different, which can leave some people scratching their heads.
An internet connection without a phone line means that you do not have to have a landline (home phone) either physically installed or included in your plan to access the internet. This used to be called 'Naked DSL', but since the introduction of the NBN and 5G home internet, it has become the norm (you do not need a landline for either of these technologies).
On the other hand, wireless home internet is simply the process of connecting to the internet without wires or cables, usually through a wireless modem or mobile device. In many cases, your modem or router will be wired, but you can connect your devices wirelessly.
Some of the benefits of wireless home internet are below.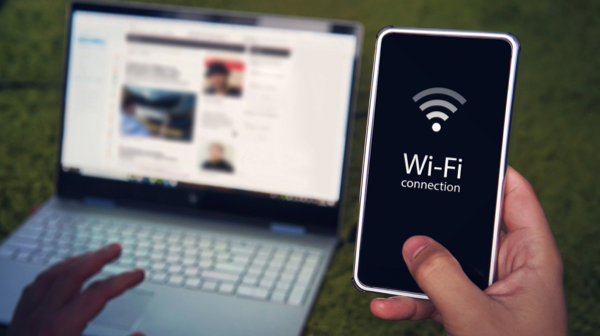 When you connect your Wi-Fi signal to your mobile internet, you have the choice to pick between two bands. It depends on how far you are from the router's access point. The 2.4 GHz band provides a wider coverage area, but the 5 GHz channel has limited bandwidth. You'll always be able to acquire a stable signal when you get internet at home.
It is easier to send a superior transmission thanks to the dual-band technology in most routers. That's why the router's portable range is continually increasing. You can effortlessly get your internet connection Australia to manage many devices at the same time. It will also make downloading large files and crucial documents easier.
Here comes another reason to prefer mobile connectivity as it provides a better user interface. The majority of the major router manufacturers have improved their user interfaces. As a result, configuring the router via wireless devices has become easier. If you connect them with wireless devices, you can accomplish the same thing.
New gadgets are being developed every day, and there are a lot of home automation and entertainment devices that you might want to have in your home, so bandwidth becomes a vital consideration to allow you to set up the smart hub of your dreams. You can connect your wireless router to your TV set to view your favourite TV shows, as well as your home security, lights, heating and even your vacuum cleaner.
The use of cable internet is still common for regular families. Using wireless devices with an advanced router, on the other hand, is all you need to upgrade your lifestyle. The majority of routers include various setting options. You may use them to create a different access point for guests to connect to a NAS or even an external hard drive.
Why did cables disappear?
The whole idea of having home broadband with landline, cables and wires to get online seems very outdated when you compare it to a simple wireless device.
Wireless devices give you the freedom to move around your home rather than being tethered to a connection point, plus you don't have to spend time trying to hide the unsightly cables.
In fact, one of the biggest reasons for cables fading away is their non-pleasant and sloppy physical appearance.
Conclusion
While cable internet is still working nowadays and can be a preferable option for online gamers or streaming 4K or 8K content, a wireless connection has more benefits for most people.
How to get internet at home without a landline:
Dongle internet plans
Wireless modem or router
Tethering
Be it a dongle, smartphone tether or wireless router, these wireless connections are free of installation problems.
Although other options still exist, you can easily access internet deals anywhere since smartphones are everywhere. So, choose the option that fits your internet speed and data requirements.
Give an expert at CheapBills a call on 1300 786 045 to find the best NBN plans or 5G option for your home.
FAQs about WiFi without phone line Australia